The Tennessee Walking Horse Breeders & Exhibitors Association was formed in 1935, and currently have more than 20,000 members.
Most Tennessee Walking Horses are born with he ability to do other gaits in addition to the running walk, such as the rack, pace, and foxtrot. The Tennessee Walking Horse is also famous for their "rocking chair" canter.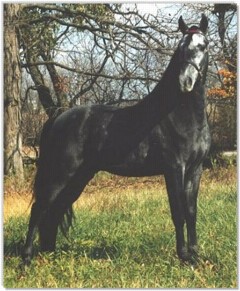 Tennessee Walking Horse comes in all sizes and colors. Besides being great performance horses in the show ring, they are currently being shown in barrels, poles, jumping, dressage, driving and trail classes. They are also being used on ranches as working horses.