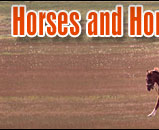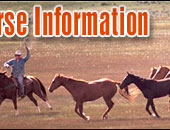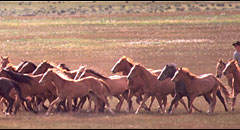 You are here: Horses > Horse Tack and Equipment
Basic Horse Tack, Equipment and Supplies for Equines, Riders and Owners

Horse tack is all the equipment that comes with owning a horse, riding a horse and properly caring for a equine. For every piece of horse tack you will need to buy you will have to evaluate your horse's needs and activities compared to the type of equipment you are purchasing. Tack like bridles, saddles, bits, cinches, saddle pads, lead ropes, halters, whips, stirrup leathers, horse boots, are just a few of the bare minimum supplies.

Your first trip to the horse tack store will probably be quite expensive, but will become less so over time. Get product recommendations from other horse owners before visit a tack store in your area. They will have invaluable knowledge about their likes and dislikes of certain products, tack types, and price ranges for their particular horses. We have written several articles below about various horse tack for owners, riders and horses to expose you to basic knowledge about what you need and how the tack functions.





Horse Tack & Riding Equipment Maintenance
Tack needs to be maintained religiously. Synthetic tack can be hosed down or washed in the washing machine. It's lighter in weight, easy to care for, and less expensive than leather. Leather, needs much more care. Inspect it every time you clean it. Wash it every time you use it, and then oil the leather parts a few times a year.
Browse some different types and styles of synthetic and leather horse tack available online.

Horse Education
Horse Information Topics
Horse Business Owners
Advertise with Us
Have your horse products or services exposed to over 27,000 of our monthly visitors.