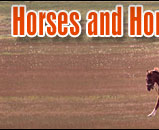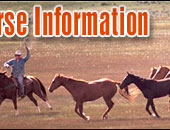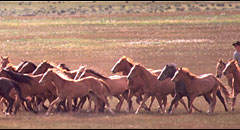 You are here: Horses > Horse Tack and Equipment
Basic Horse Tack, Equipment and Supplies for Equines, Riders and Owners

Horse tack is all the equipment that comes with owning a horse, riding a horse and properly caring for a equine. For every piece of horse tack you will need to buy you will have to evaluate your horse's needs and activities compared to the type of equipment you are purchasing. Tack like bridles, saddles, bits, cinches, saddle pads, lead ropes, halters, whips, stirrup leathers, horse boots, are just a few of the bare minimum supplies.

Your first trip to the horse tack store will probably be quite expensive, but will become less so over time. Get product recommendations from other horse owners before visit a tack store in your area. They will have invaluable knowledge about their likes and dislikes of certain products, tack types, and price ranges for their particular horses. We have written several articles below about various horse tack for owners, riders and horses to expose you to basic knowledge about what you need and how the tack functions.





The Right Saddle for Cutting or Reining
For cutting and reining horse events, you definitely need a saddle thatís designed to help you "ride in balance and sit the stop." First, you want a saddle that was designed and built specifically for reining or cutting. Both of these designs have their individual advantages but remember, just because the manufacturer "calls" it a reining saddle doesnít mean it was designed "well" for reining.
Browse more horse training resources that will help you better train your horse.

Horse Education
Horse Information Topics
Horse Business Owners
Advertise with Us
Have your horse products or services exposed to over 27,000 of our monthly visitors.