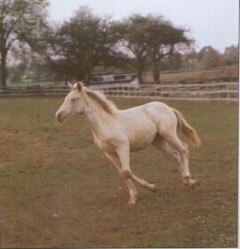 Even in the United States, most states have no laws protecting horses or the way they are transported to the slaughterhouse. Many times they are crowded into cattle trucks and not given any food or water for the several days trip.
Is this any way for an animal to end up after serving his life as a companion?
Retiring an old horse to a pasture is best. But don't ignore him. Old horses still need care and attention, and daily grooming. Don't just leave him in a stall.
If you do sell your horse, be sure it is going to a good home. If you are selling him for a very low price, a buyer may lie to you and say it is for his daughter or whatever, when really he is a killer buyer. Screen potential buyers by asking lots of questions. If you get a bad feeling about them, just say no.