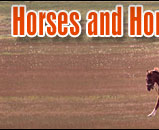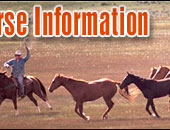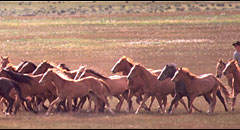 You are here: Horses > Horse Adoption and Rescue > Massachusetts
Find a Massachusetts Horse Adoption or Rescue Group Located In Massachusetts

Cedar Oaks Equine Rescue Plymouth, MA
I personally own and operate this rescue. I never make any money but lose a bunch. I specialize in the rescue of horses that even the rescues would not consider. My horses are all slaughter bound or considered damaged beyond repair. I take the time and effort to slowly rehabilitate these horses into kind, gentle and safe horses.

Black Feather Horse Rescue Plymouth, MA
Black Feather Horse Rescue strives to improve the health and well being of abused, injured and neglected horses. The majority of our rescues have been within the state of Massachusetts through word of mouth only. We provide them with not only the necessities of quality hay, grain and proper veterinary care but the desperately needed TLC they truly deserve. Our horses and adopters are sent home to their barn with lots of advice and information to help make the transition enjoyable for the horse and new owner.






The Right Saddle for Cutting or Reining
For cutting and reining horse events, you definitely need a saddle thatís designed to help you "ride in balance and sit the stop." First, you want a saddle that was designed and built specifically for reining or cutting. Both of these designs have their individual advantages but remember, just because the manufacturer "calls" it a reining saddle doesnít mean it was designed "well" for reining.
Browse more horse training resources that will help you better train your horse.

Horse Education
Horse Information Topics
Horse Business Owners
Advertise with Us
Have your horse products or services exposed to over 27,000 of our monthly visitors.