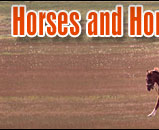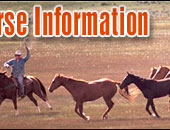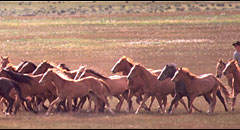 You are here: Horses > Horse Adoption and Rescue > New Mexico
Find a New Mexico Horse Adoption or Rescue Group Located In New Mexico

Equine Spirit Sanctuary Ranchos de Taos City, Taos County
ESS is a 501(c)3 nonprofit organization formed in 2005 and has helped 11 horses and a miniature donkey, some by direct care and/or rehabilitation and some by placing in new homes. ESS has been able to provide care and homes for some horses whose owners could no longer care for them, due to finances or health issues. A primary concern of ESS is the problem of the unwanted horse.






Horse Tack & Riding Equipment Maintenance
Tack needs to be maintained religiously. Synthetic tack can be hosed down or washed in the washing machine. It's lighter in weight, easy to care for, and less expensive than leather. Leather, needs much more care. Inspect it every time you clean it. Wash it every time you use it, and then oil the leather parts a few times a year.
Browse some different types and styles of synthetic and leather horse tack available online.

Horse Education
Horse Information Topics
Horse Business Owners
Advertise with Us
Have your horse products or services exposed to over 27,000 of our monthly visitors.