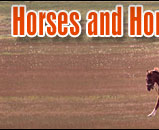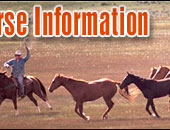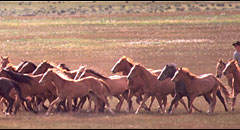 You are here: Horses > Horse Adoption and Rescue > Ohio
Find a Ohio Horse Adoption or Rescue Group Located In Ohio

H.O.P.E. Organization, Inc. Olmsted Twp City, Cuyahoga County
Lauren Simna started H.O.P.E. in December of 2003 after years of rescuing horses on her own, one at a time. H.O.P.E. can hold max. 24 horses at our facility but network with approved foster homes in our area as well to help take in more. Every horse that comes into H.O.P.E. is given a general health assessment by our board vet. H.O.P.E. also offers an on-site leasing program, 4H leasing program and girl/boy scout badge programs..






Horse Tack & Riding Equipment Maintenance
Tack needs to be maintained religiously. Synthetic tack can be hosed down or washed in the washing machine. It's lighter in weight, easy to care for, and less expensive than leather. Leather, needs much more care. Inspect it every time you clean it. Wash it every time you use it, and then oil the leather parts a few times a year.
Browse some different types and styles of synthetic and leather horse tack available online.

Horse Education
Horse Information Topics
Horse Business Owners
Advertise with Us
Have your horse products or services exposed to over 27,000 of our monthly visitors.