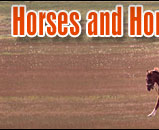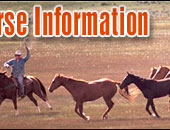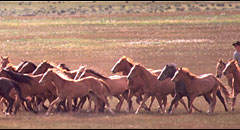 You are here: Horses > Equestrian Sports & Activities > Reining Equestrian Event Basics
What's Involved in Reining Equestrian Events: Cutting, Sliding, Spins and More

Reining is the latest in equestrian sports, which date back thousands of years to the earliest days of horse training and competition. Xenophon, a Greek officer and horse afficianado, wrote a fine book on horses, called "On Horsemanship" some 350 years before the birth of Christ; people still use his advice and philosophy when training their horses in the basics and advanced work whether in dressage or cutting and reining.
Based on the American Western traditions of cattle work, reining events demonstrate the specialized skills needed to work with horses on the prairies and badlands in the westward expansion of the nineteenth century. Reining as a sport is overseen in the U.S. by the National Reining Horse Association and The American Quarter Horse Association, both governed by the United States Equestrian Federation. Rules vary depending on the governing organization in the U.S. Europe. Reining is vastly popular in Canada and Germany: many of today's reining horse champions hail from Europe.
Working with cattle in open areas in all weather and times of day and night required cattle hands with horse know-how and horses trained to respond to immediate and ever-changing needs. In cutting and herding, horses have to be trained in the basics and niceties of changing directions fast, stopping instantly and holding steady while the rider is working with ropes or a lariat to lasso cattle. Horse lovers compare reining competitions to the classical dressage still practiced, in which horses and riders have learned what were once early forms of war moves, now elevated to high art. Like dressage, reining gives horses the opportunity to compete and be judged on the a standard set of extraordinary movements.

Reining competitions take place in arenas where one of ten patterns are run at a canter by each participant. Although they vary in when moves occur, pattern terminology includes circles, large and fast or small and slow, roll-backs, spins, flying lead changes and sliding stops. Each movement is one that a working ranch horse would use in its daily herding activities, brought to a high level of precision.

Scoring is based on the perfection of the movements. Contestants start with 70 points, to which points are added or subtracted for each movement in the pattern, marked individually on the score sheet. Circles are expected to be perfectly round, and transitions in speed should be distinct. Flying lead changes are judged on smoothness of change and constancy in speed.

The run down comes just before the sliding stop, with the horse running on the long side of the arena. Sliding stops should be completed with the horse continuing in a straight line, his back feet planted and sliding while his front feet move forward. In a roll-back, the horse does a 180 degree turn from a sliding stop going right into a smooth canter. The backup or reinback shows the horse's ability to move backwards quickly, while maintaining a straight line.

In a spin, the horse plants his inside hind leg and spins in a complete circle one or more times, coming out of the spin as smoothly as possible and leaving. This is in marked contrast to the hesitation, where the patterns requires the horse to stand still before continuing.

Although reining competitions use one of ten patterns, there are also freestyle competitions, in which horse and rider demonstrate their own patterns of the movements based on the original work of cow horses and cow boys. Reining arose from rodeo riding, but competitions in reining involve only the skill of horse and rider—cattle are not included in the events.



What Breed Make a Good Reining Horse?

Any horse trained to cattle work can be a reining horse. Warmbloods are the horses most often used in reining, since they are the horses traditionally chosen for cattle and ranch work. Quarter horses, appaloosas, palominos, foxtrotters and paints are some of the horses used in reining. Arabians, while fast, have usually been bred with cold-blooded draft-type horses to create the warmbloods of today's most popular riding and reining breeds. Reining lessons for horse and rider are available from reputable trainers.



Read the next horse riding sport article on 3 Day Sporting Event.



The Right Saddle for Cutting or Reining
For cutting and reining horse events, you definitely need a saddle that's designed to help you "ride in balance and sit the stop." First, you want a saddle that was designed and built specifically for reining or cutting. Both of these designs have their individual advantages but remember, just because the manufacturer "calls" it a reining saddle doesn't mean it was designed "well" for reining.
Browse more horse training resources that will help you better train your horse.

Horse Education
Horse Information Topics
Horse Business Owners
Advertise with Us
Have your horse products or services exposed to over 27,000 of our monthly visitors.