Welsh Pony

There are actually 4 kinds of welsh ponies, the Welsh Mountain Pony, the Welsh Pony, the Welsh Pony of Cob Type, and the Welsh Cob. These are listed from the shortest to the tallest.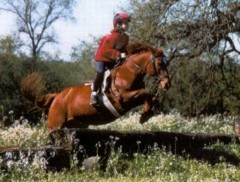 Pony of the Americas
These originated by crossing the Appaloosa and the Shetland pony, and usually have Appaloosa markings. These are good ponies for kids. They are commonly referred to as a POA.
Connemara Pony
This is a refined looking-pony, one of the taller ones and so is suitable for many adults. The Connemara makes an excellent jumping pony.
Chincoteague Pony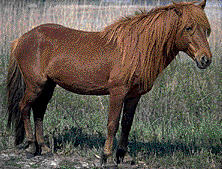 The Chincoteague is a feral pony living on two islands off the Virginia coast. First discovered there in the late 1700's, the herds are managed by the Chincoteague fire department, who rounds them up the ones on Assateague Island on the fourth of July, and swims them across the little stretch of ocean to Chincoteague Island for auction.
This is a rather stubborn pony, but they are broken for riding. They come in all colors, with pinto being the most common.
Other Ponies
American Walking Pony
Australian Pony
Dales Pony
Dartmoor Pony
Dulmen
Exmoor Pony
Falabella
Fell Pony
Gotland
Highland
Icelandic Horse
Merens
New Forest Pony
Norwegian Fjord
Prezlwalski's Horse
Rocky Mountain Pony
Tarpan