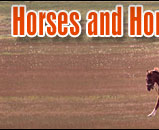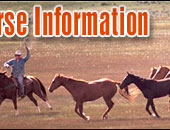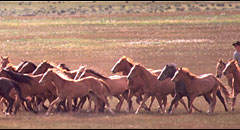 You are here: Horses > Horse Adoption and Rescue > Nebraska
Find a Nebraska Horse Adoption or Rescue Group Located In Nebraska

Lone Oak Horse Rescue Elk Creek, Johnson County
We have worked with horses in every discipline except, jumping and dressage and we specialize in rescue and rehabilitation and rehoming abused, neglected and slaughter bound horses. We also train horses and our specialty is childrens riding and or 4-H horses. We have been rescuing horses just short of 26 years. To date we have helped 742 horses and still continue to do so.

Break Heart Ranch Horse Rescue Minden, Kearney County
We have saved over 200 hundred horses. We have removed countless others from bad homes, and participated in large scale horse rescues. We rescue from starvation, abandonment, abuse and slaughter auctions. We rehabilitate horses, physically, mentally and emotionally before they are ready to adopt. We specialize in taking horses other rescues don't want, stallions, horses that have never been handled, or horribly abused horses, that need re-training.






The Right Saddle for Cutting or Reining
For cutting and reining horse events, you definitely need a saddle thatís designed to help you "ride in balance and sit the stop." First, you want a saddle that was designed and built specifically for reining or cutting. Both of these designs have their individual advantages but remember, just because the manufacturer "calls" it a reining saddle doesnít mean it was designed "well" for reining.
Browse more horse training resources that will help you better train your horse.

Horse Education
Horse Information Topics
Horse Business Owners
Advertise with Us
Have your horse products or services exposed to over 27,000 of our monthly visitors.