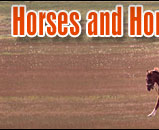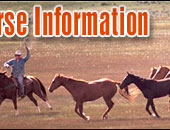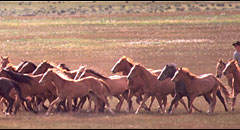 You are here: Horses > Horse Adoption and Rescue > Oklahoma
Find a Oklahoma Horse Adoption or Rescue Group Located In Oklahoma

Horse Feathers Equine Rescue Inc Guthrie City, Logan County
Horse Feathers was designated a 501c3 non profit in 2006. We have helped various types of horses in rehab and adoption. We spend all our donation on the HORSES not on anything else. We do not divert funds where they are not supposed to go which sets us apart from some rescues. We focus on and deal with special needs horses where most rescues wont.






The Right Saddle for Cutting or Reining
For cutting and reining horse events, you definitely need a saddle thatís designed to help you "ride in balance and sit the stop." First, you want a saddle that was designed and built specifically for reining or cutting. Both of these designs have their individual advantages but remember, just because the manufacturer "calls" it a reining saddle doesnít mean it was designed "well" for reining.
Browse more horse training resources that will help you better train your horse.

Horse Education
Horse Information Topics
Horse Business Owners
Advertise with Us
Have your horse products or services exposed to over 27,000 of our monthly visitors.